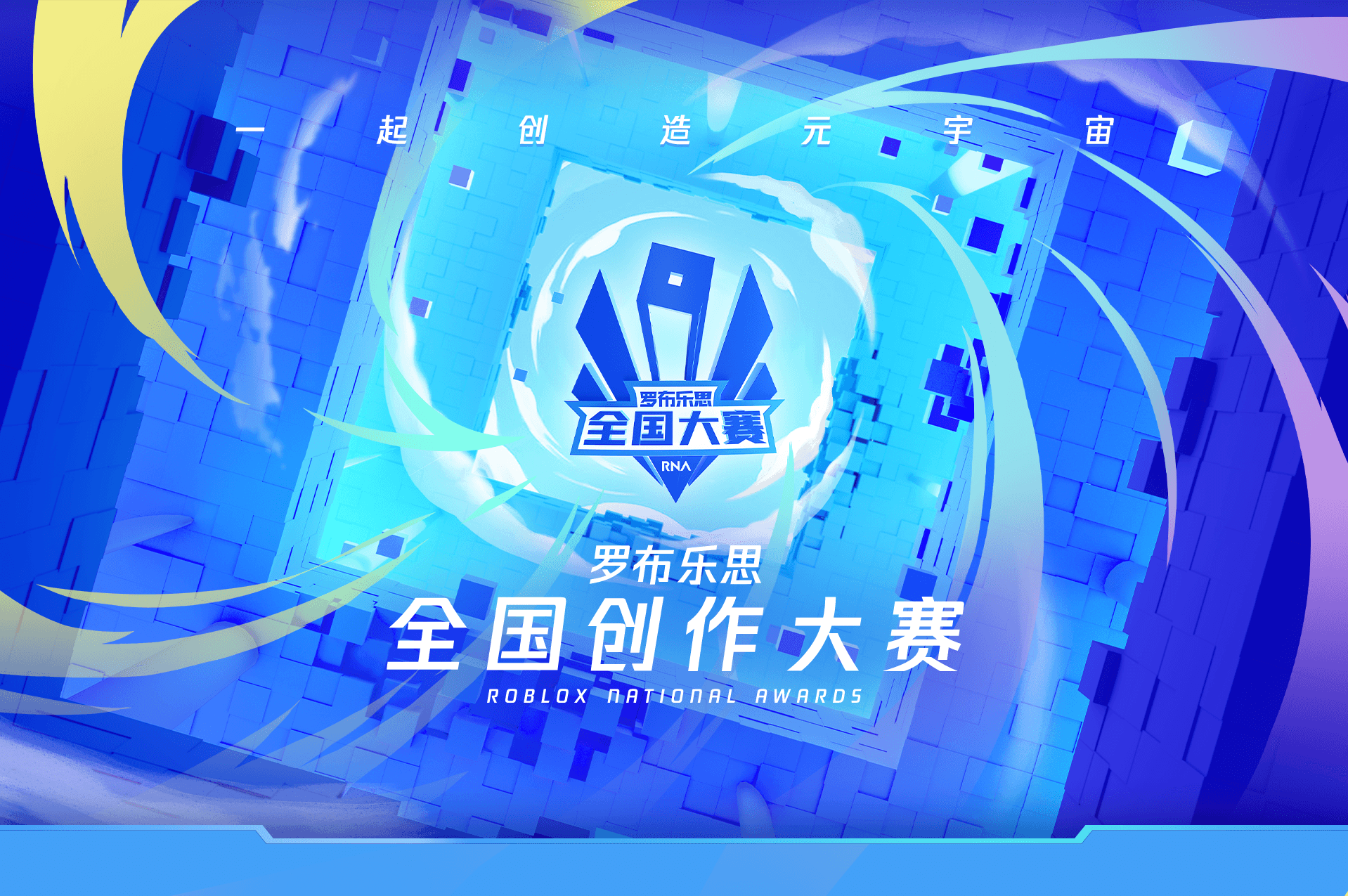 ---


Application Deadline: 18 July 2021

Roblox是全球最受歡迎的「元宇宙」創作社區,擁有1.5億月活躍玩家和800萬來自全球的創作者。
羅布樂思是Roblox中國版,由騰訊發行。
「Roblox全國創作大賽」,是為推動中國「元宇宙」創作而主辦的年度創作大賽。
以「一起創造元宇宙」為主題,共同探討互聯網進入全真互聯網時代,
每個有創造力的個體如何釋放巨大的力量,共建元宇宙新生態。
賽事分為「遊戲創作賽道」和「視頻創作賽道」,有豐富的獎金和獎品
參賽須知
參賽者請以Roblox Studio製作遊戲作品,並設作品為「公開」以便評判評分。
比賽作品的創作主題不設任何限制。
參賽者須在報名表格上提供Roblox Studio遊戲作品的連結。
參賽者須為18歲以下。
取得遊戲作品連結的方法: https://forum.robloxdev.cn/t/topic/795
參賽者如有興趣學習以Roblox Studio製作遊戲,可以按此報名參加6月26日(星期六)下午3:30的一小時免費工作坊。
報名參賽截止日期:2021年7月18日
---


Roblox is the most popular metaverse creation community in the world,
with 150 million monthly active users and 8 million creators from around the world.

Roblox China is powered in collaboration with Tencent. The "Roblox National Awards"
is an annual competition aiming to promote the metaverse creation in the region.

With the theme "let's create the metaverse together",
participants will explore the new era of the Internet and how each creative individual
could unleash their potential to create the metaverse.

There will be two competition tracks, one for video creation track
and the other for game creation track, each with attractive prizes to be won
---
What to do?
Please use Roblox Studio to create a project (e.g. game) and publish them as public for the judges to review.

This year features an open theme and accepts any project so long as they are created using Roblox Studio.

Upon publication participants will be required to share the link to their projects in the registration form.

Participants of the youth group should be under 18 years old
Operation guide of acquiring the link of your work: https://forum.robloxdev.cn/t/topic/795

For participants who would like to learn more about creating projects using Roblox Studio they may register for a
free 1-hr online workshop on Roblox Studio on June 26 (Saturday) at 3:30pm by clicking here.

Application Deadline: 18 July 2021


---
---
---